Reviews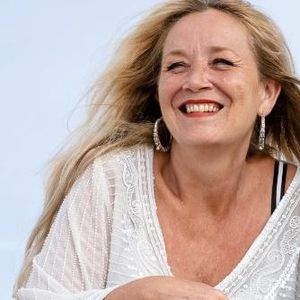 Marieke
Dog Boarding | 16-09-23
Dank je wel voor de goede zorgen. De foto's/filmpjes zijn zo leuk om te ontvangen… ik zie dat Basje op en top relaxed is bij jullie. Tot een volgende keer!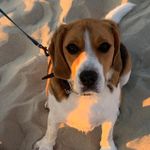 Bas, Beagle
Male, 4 years 10 months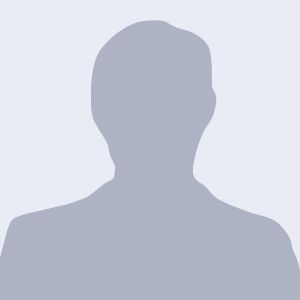 Leo
Dog Boarding | 15-08-23
Wij zijn heel blij met Casper, gaan met een gerust hart op vakantie of weekendje weg. Tot gauw😉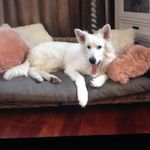 Kaya, Berger Blanc Suisse
Female, 6 years 4 months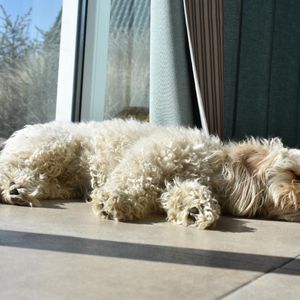 Barry
Dog Boarding | 31-07-23
Door Casper heeft Baco ook een fantastische vakantie gehad! Echt een feestje voor der. Super lief, zorgzaam en enthousiast. En daarnaast ook veel foto's en filmpjes tijdens onze vakantie. Echt top!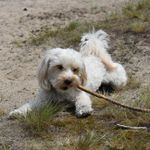 Baco, Mixed Breed
Female, 2 years 11 months
About me
Den Hoornse Honden Luisteraar
Jouw hond vindt bij ons altijd een rustige stabiele plek als jij er even niet voor hem kunt zijn.

Ik (Casper) wandel meerdere keren per dag in de polder of het bos en zorg voor de nodige hersengymnastiek in de vorm van zoekspelletjes of opdrachten met de bal. Alles om ervoor te zorgen dat je hond bij ons een top-tijd heeft.

Wij beschikken over een heerlijke honden-gras-speeltuin, waar de honden lekker in kunnen spelen, zonnen en luieren!
Inclusief hondenbadje voor de honden die daar van houden!

Als jij je hond bij ons achterlaat, ben je verzekerd van de beste zorg die je maar kunt wensen. Wij maken gebruik van de nieuwste hondvriendelijke opvang- en trainingsmethoden.

Ik (Casper) ben opgeleid tot natuurlijk hondengedragdeskundige, waarbij het aangeboren, natuurlijke gedrag centraal staat. De hond mag bij ons lekker hond zijn. Elke hond is uniek en heeft eigen behoeftes en talenten, daar krijgt hij bij ons alle ruimte voor.

Ik heb veel ervaring opgedaan met verschillende honden door mijn werk in een hondenpension, en alle hondjes die ik via Petbnb heb mogen ontvangen.

We hebben geen kinderen; de honden krijgen onze onverdeelde aandacht. Goed opgevoede honden, vanaf ongeveer een jaar oud zijn van harte welkom bij ons thuis.

Onze eigen twee honden zijn stabiel en gemakkelijk in de omgang met andere honden.

We kijken er naar uit jouw hond te mogen verwelkomen!
Additional skills
Can administer oral medication
Has experience with difficult dogs
Casper looks after
Small (0-10 kg)

Medium (11-25 kg)

Large (26-45 kg)

X-large (> 45 kg)

Cats
Additional preferences
Will care for adult dogs (1-8 years)
Will care for senior dogs (8+ years)
No males that are not neutered
Will host females that are not spayed
No females that are on heat
Breeds Casper has experience with:
Jack Russell Terrier · Mixed Breed · Labrador Retriever · Bavarian Mountain Hound · Border Collie · Dalmatian · Stabyhoun · Medium Labradoodle · Nova Scotia Duck Tolling Retriever · Old German Shepherd Dog · Other Breeds · Portuguese Water Dog · Portuguese Podengo · Västgötaspets · Berger Blanc Suisse · Podenco Ibicenco · Beagle · Shorthaired Vizsla · Cairn Terrier · Small Münsterländer · Havanese Dog · Australian Shepherd · German Shorthaired Pointer · Golden Retriever · Irish Setter
Breeds Casper doesn't look after:
Akita Inu · American Bulldog · American Staffordshire Terrier · Anatolian Shepherd · Dogo Argentino · Bandog · Boerboel · Bouvier Des Flandres · Boxer · Bullmastiff · Bull Terrier · Cane Corso · Dobermann · Perro De Presa Canario · Fila Brasileiro · Caucasian Shepherd Dog · Mastiff · Pittbull Terrier · Rottweiler · Staffordshire Bull Terrier · Tosa · South Russian Ovcharka
Casper on Petbnb
Response time:
within a day
Casper's home
Casper's pets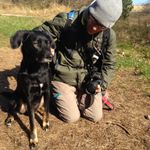 Oek
Other Breeds, Male
11 years 4 months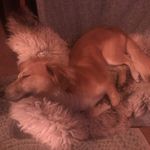 Bamboe
Mixed Breed, Male
4 years 0 month
When your dog stays in Casper's home
Dogs allowed on furniture
Potty breaks every 0 - 2 hours
Map