Reviews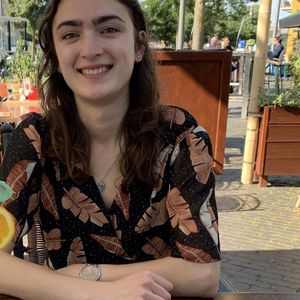 Iris
Doggy Day Care | 04-07-23
Aan de foto's en filmpjes te zien heeft Kiki het goed naar haar zin gehad. Mandy en Michael hebben ook duidelijk ervaring met honden. Bedankt!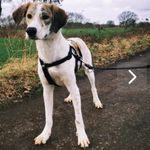 Kiki, Mixed Breed
Female, 2 years 10 months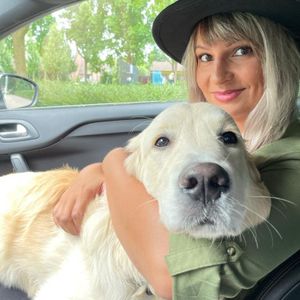 Esmée
Doggy Day Care | 24-06-23
Super! Mandy is een zeer kundige en vriendelijke hondenoppas. Absoluut voor herhaling vatbaar. Zeer tevreden. Geweldige filmpjes van onze hond ontvangen die heerlijk aan het spelen was buiten in het bos. En die nu thuis heerlijk slaapt. Bedankt en tot een volgende keer!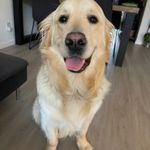 Ricci , Golden Retriever
Male, 1 year 10 months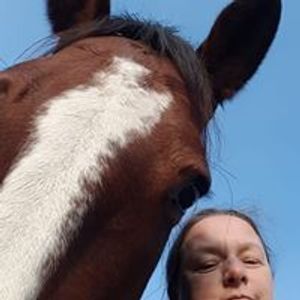 Monique
Doggy Day Care | 15-05-23
Ik had op korte termijn een oppasadres nodig. na een oproep bij PetBNB reageerde Mandy vrij snel. Ik kon Puma voor het weekend brengen. De ontmoeting op de eerste dag was op het speelveldje in de buurt. Goed gesprek waar alles van de hond goed nagevraagd werd. Daarna liep Puma met Mandy en haar vriend en een roedel honden mee. S avonds de hond opgehaald. Ondanks dat Mandy op dit moment klein behuisd is heeft iedere hond een plekkie. Als ik nog eens een oppas in Apeldoorn nodig heb dan gaat ie zeker weer naar Mandy. Top oppas.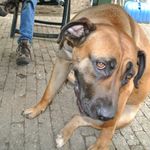 Puma, Boerboel
Female, 10 years 6 months
About me
Een leuke plek voor sociale en speelse honden
Mijn naam is Mandy en ik woon samen met mijn vriend Michael, twee katten en drie honden in Apeldoorn. Als hondentrimmer heb ik veel ervaring met diverse hondenrassen
in verschillende leeftijdscategorieën. Onze jongste hond Boris (november 2020) is een reu en een Friese Stabij met Wetterhoun kruising, onze middelste hond Yuki is een Kroatische herder (september 2018) en onze oudste hond Lexy is een Terriër kruising (januari 2017). Hoewel we geen tuin hebben gaan we vaak naar een omheind hondenbos. Hier kunnen de honden heerlijk met elkaar spelen.

Jouw hond is bij ons aan het goede adres als hij of zij houdt van aandacht en makkelijk is in de omgang met andere dieren! We kunnen veel meer vertellen over onszelf en dat gaat telefonisch of tijdens een kennismaking makkelijker dan via een advertentie. Neem vooral contact met ons op. Wij leren jullie graag kennen!

LET OP: Dagopvang is alleen voor sporadisch, niet voor een standaard dag (of dagen) in de week.
Additional skills
Can administer injected medication
Can administer oral medication
Has experience with difficult dogs
Mandy's availability
Mandy looks after
Small (0-10 kg)

Medium (11-25 kg)

Large (26-45 kg)

X-large (> 45 kg)

Cats
Additional preferences
Will care for puppies (<12 months)
Will care for adult dogs (1-8 years)
Will care for senior dogs (8+ years)
No males that are not neutered
No females that are not spayed
No females that are on heat
Breeds Mandy has experience with:
Australian Shepherd · Petit Basset Griffon Vendéen · Basset Hound · Beagle · Bernese Mountain Dog · Boerboel · Boomer · Border Collie · Boxer · English Cocker Spaniel · Finnish Lapphund · Flat Coated Retriever · Stabyhoun · Golden Retriever · Small Münsterländer · Dutch Smoushond · Italian Greyhound · Mixed Breed · Medium Labradoodle · Labrador Retriever · Maltese · Parson Jack Russell Terrier · Podenco Ibicenco · Samoyed · Shiba Inu · Shih Tzu · Siberian Husky
Breeds Mandy doesn't look after:
Mandy on Petbnb
Calendar updated:
More than a week ago
Response time:
within a few hours
Mandy's home
Mandy's pets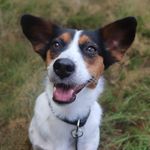 Lexy
Mixed Breed, Female
6 years 10 months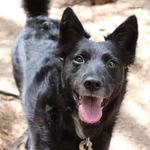 Yuki
Mixed Breed, Female
5 years 1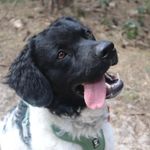 Boris
Stabyhoun, Male
2 years 10 months
When your dog stays in Mandy's home
Dogs allowed on furniture
Potty breaks every 2 - 4 hours
Map