Reviews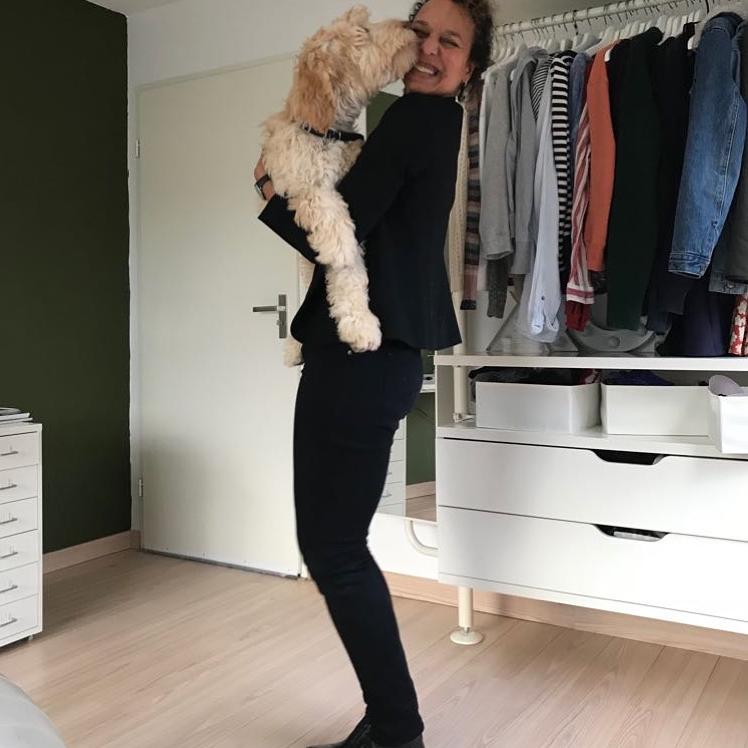 Saskia
Dog Boarding | 08-09-20
Hoera voor Teuntje; zij mocht weer logeren bij haar vriendin Sam. Sam is de hond van Sylvia (en Mark) Zij heeft weer genoten van alle aandacht en verwennerijen. Zo kreeg zij echte schenkel en blijft de tuin van Sam met onverwachte hoekjes een geweldig verstop plek voor al Teuntjes schatten. Zon of regen, buiten ravotten is er altijd leuk. In huis ligt Teuntje in haar eigen mandje of op haar zelfgekozen plekje met haar kop onder een gordijn ;) Het is heerlijk om te weten dat Teuntje een tweede thuis heeft wanneer wij haar niet mee kunnen nemen. Dankjulliewel!!!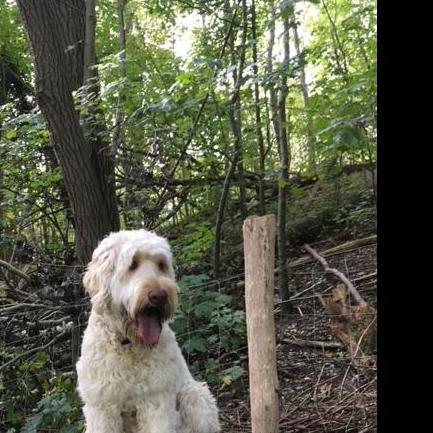 Teuntje, Standard Labradoodle
Female, 2 years 11 months
Liselotte
Dog Boarding | 17-08-20
Tonnie is 2 nachten gaan proeflogeren bij Sylvia en Marc en wij zijn helemaal blij met dit top adres! We brengen onze Tonnie er met een gerust hart heen. Niet alleen door de ervaring die ze hebben, maar ook zeker door de liefde voor de honden. Het is een heerlijke buiten omgeving, waar de honden veel vrijheid hebben. Echt een hele fijne plek, met fijne mensen, waar je hond ook een beetje op vakantie is:) Tonnie gaat binnenkort heerlijk 3 weken op "zomerkamp" in Heemskerk!:)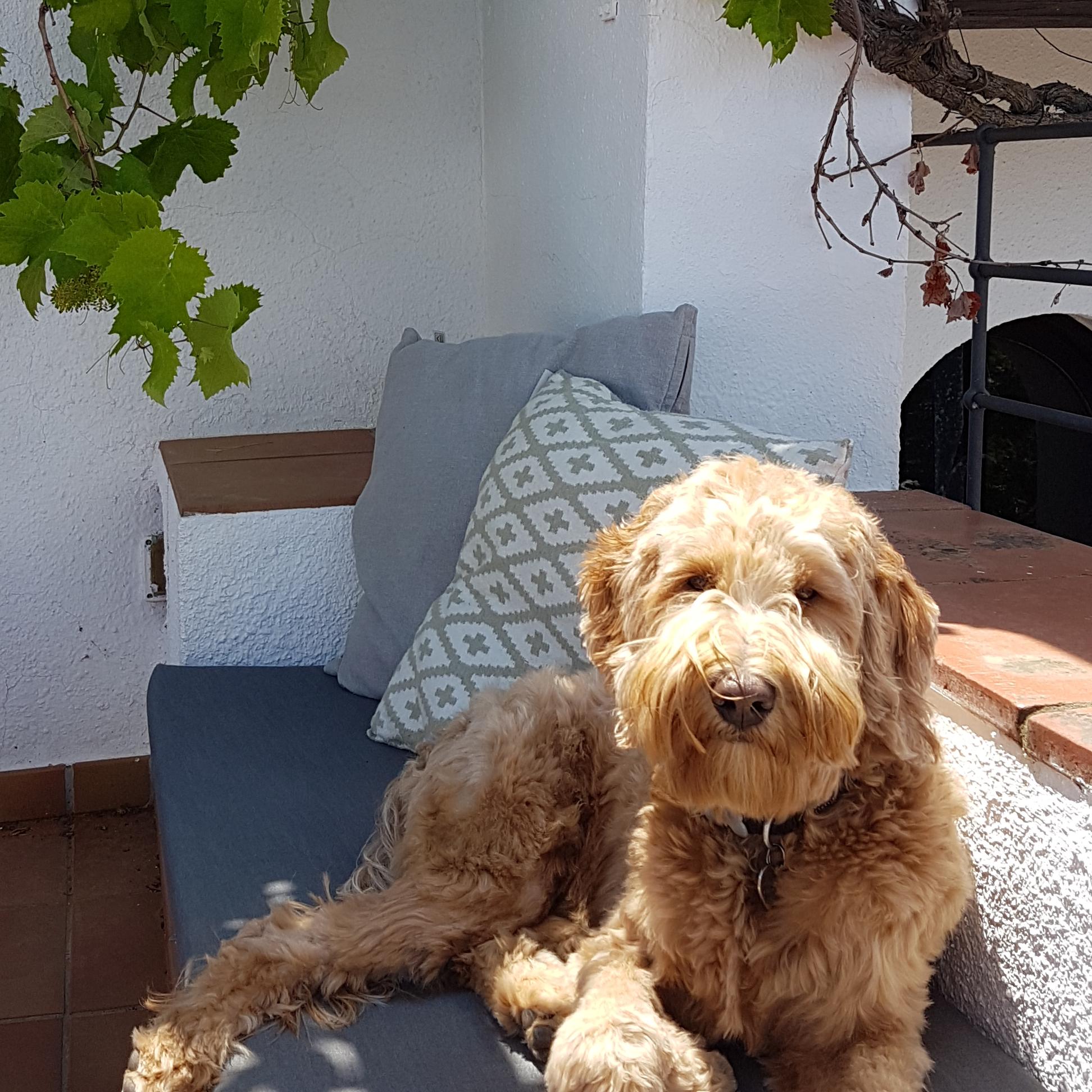 Tonnie , Medium Labradoodle
Male, 3 years 10 months
Margit
Dog Boarding | 09-08-20
De opvang was heel fijn.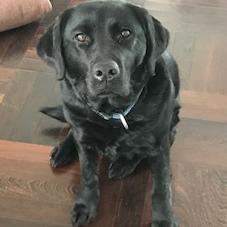 Noortje, Labrador Retriever
Female, 5 years 8 months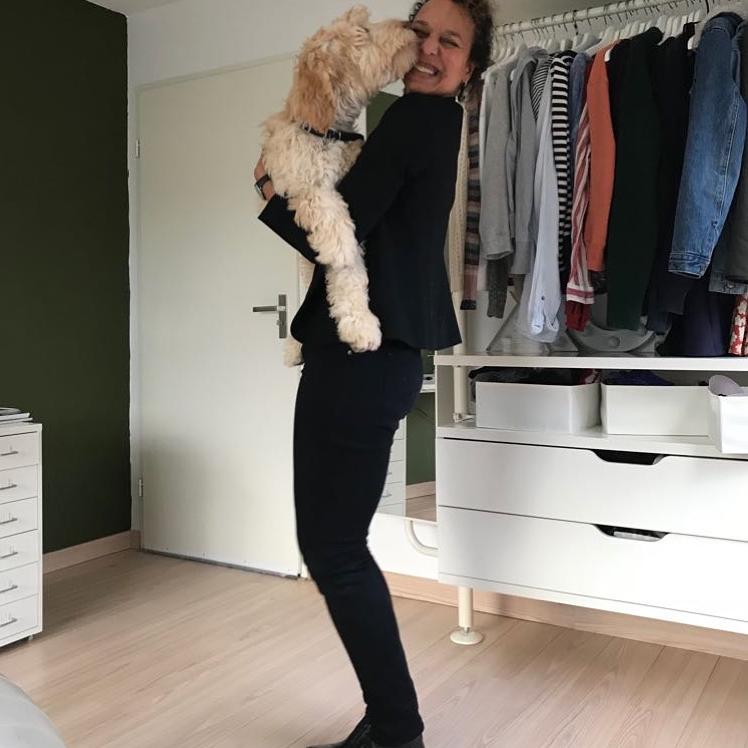 Saskia
Dog Boarding | 26-07-20
Het was weer top!!!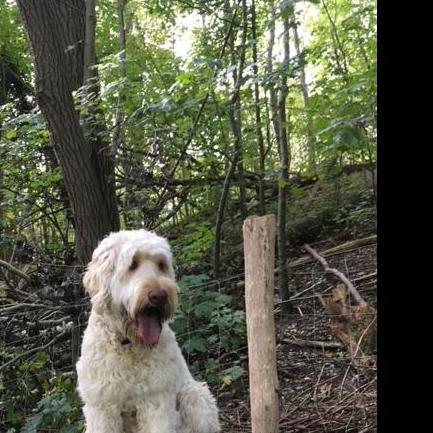 Teuntje, Standard Labradoodle
Female, 2 years 11 months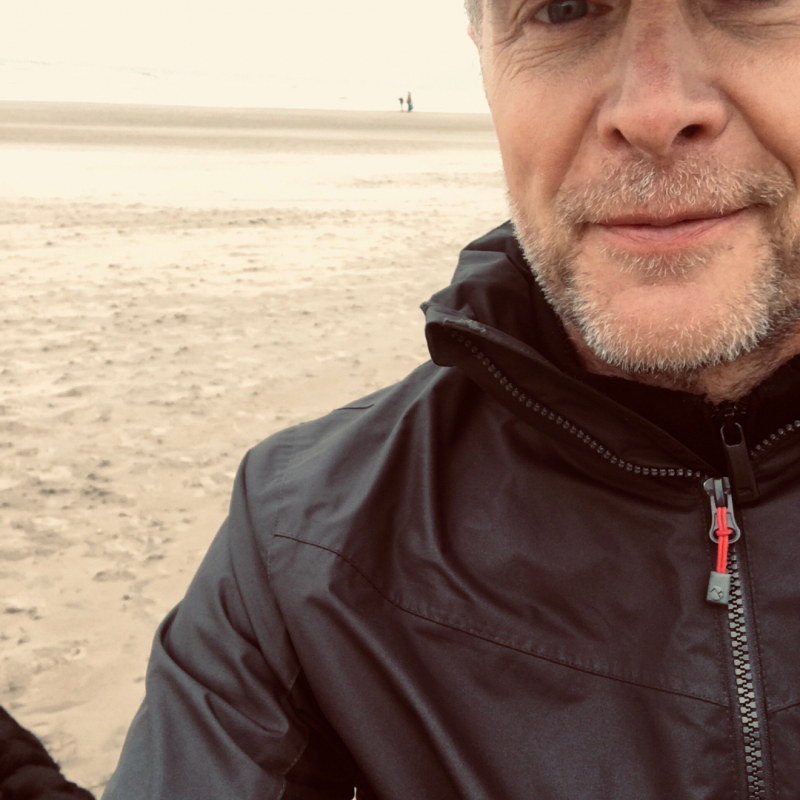 Mark
Dog Boarding | 22-06-20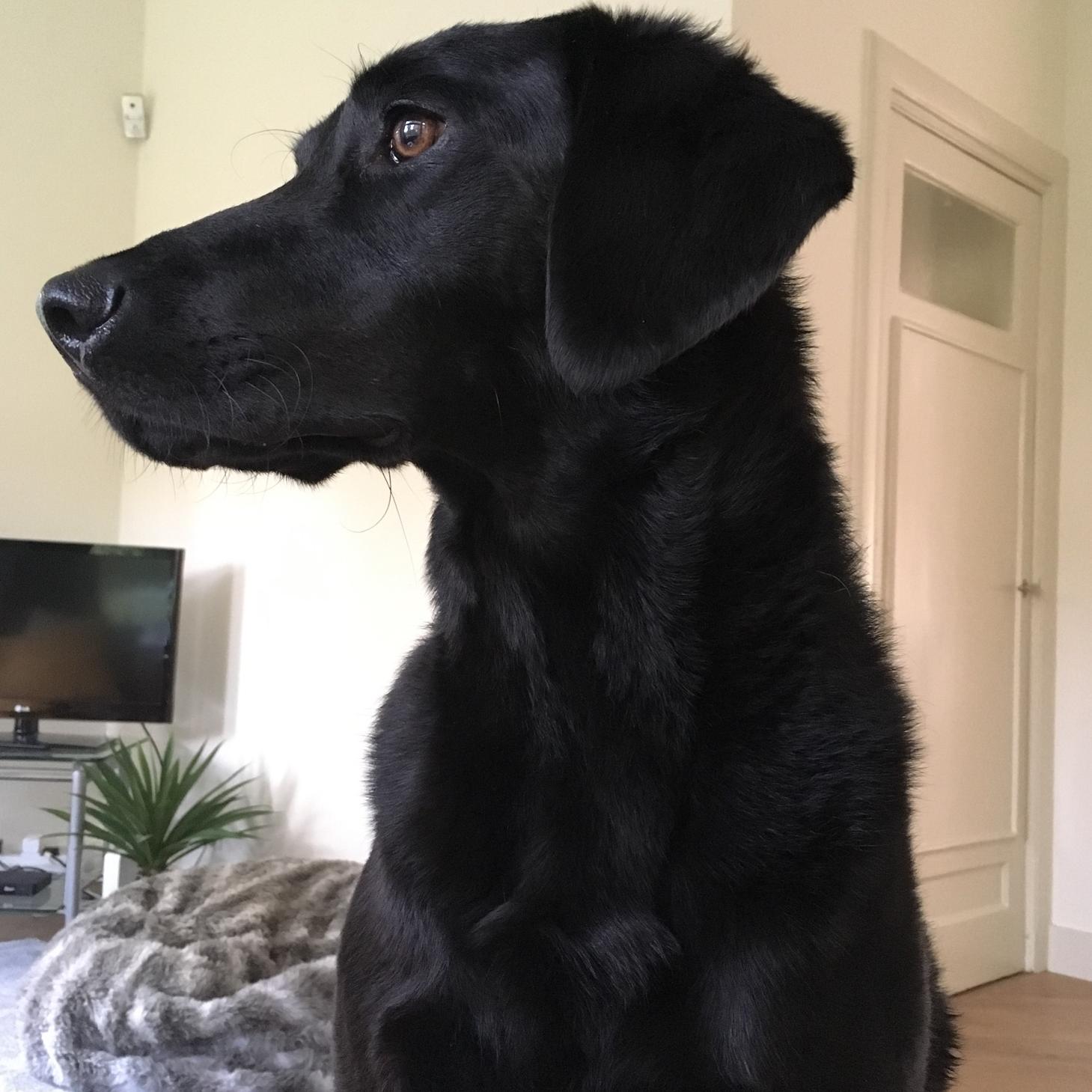 Hugo, Labrador Retriever
Male, 4 years 10 months
Elisa
Doggy Day Care | 05-06-20
Bedankt Sylvia en Marc, voor het oppassen, het knuffelen, het loungen op de veranda en het lekker los mogen lopen buiten. Ik vond het zo fijn bij jullie dat ik zelfs de andere dieren niet echt spannend vond. Tot snel weer. En oh ja, ook bedankt namens mijn baasjes Ricardo en Elisa, jullie krijgen de groetjes van ze. Een poot van Bella!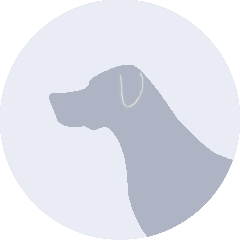 Bella, Medium Labradoodle
Female, 3 years 4 months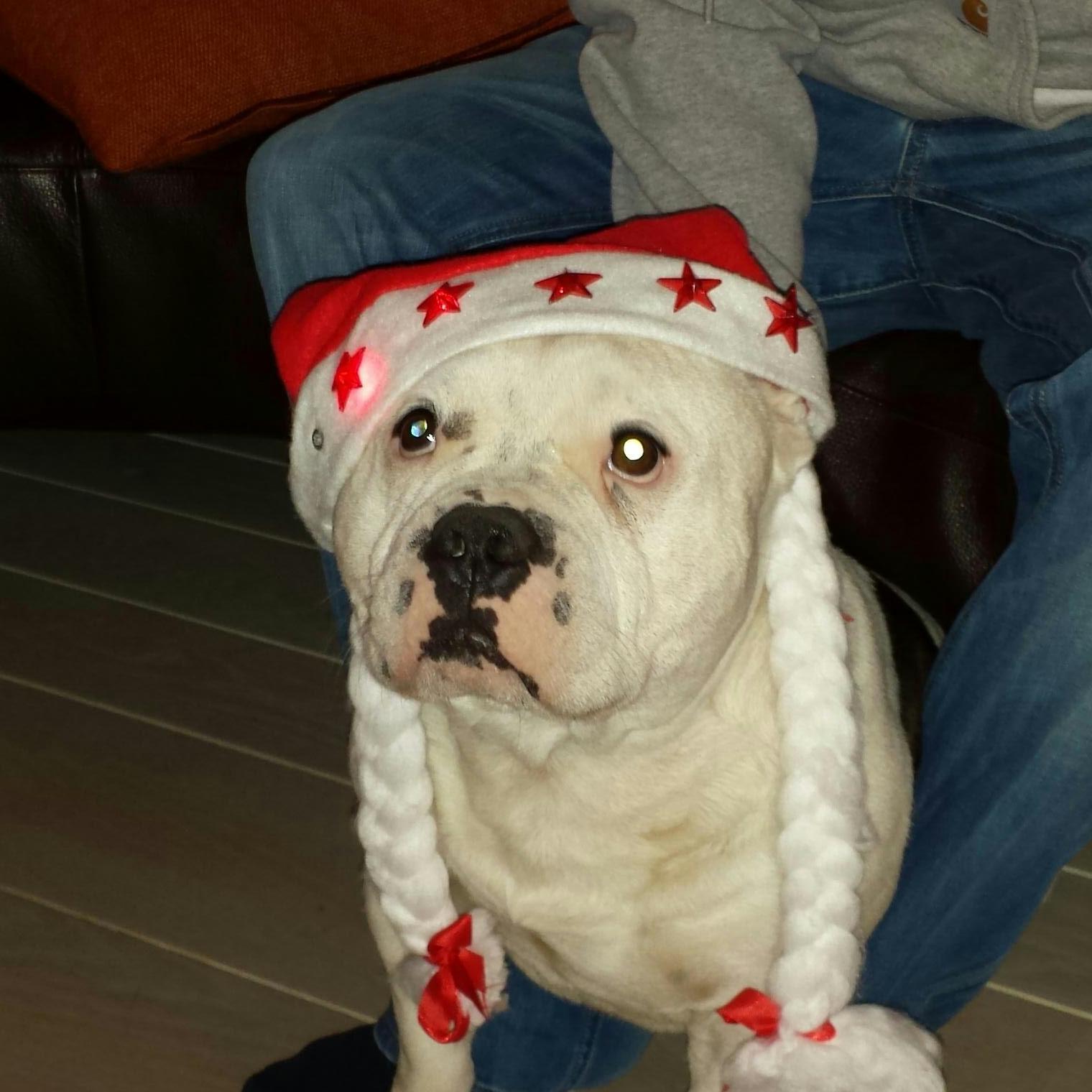 Wanda
Dog Boarding | 18-03-20
Onze hond Lurch, heeft weer een heerlijke vakantie gehad bij Sylvia en haar fam. Het is echt een hondenparadijsje. Wij brengen hem altijd graag heen. Hopen dan,dat hij ook weer mee terug wil. Want we weten ,dat hij het daar erg naar zijn zin heeft. Wij zijn heel blij met Sylvia en haar gezin voor deze fijne opvang.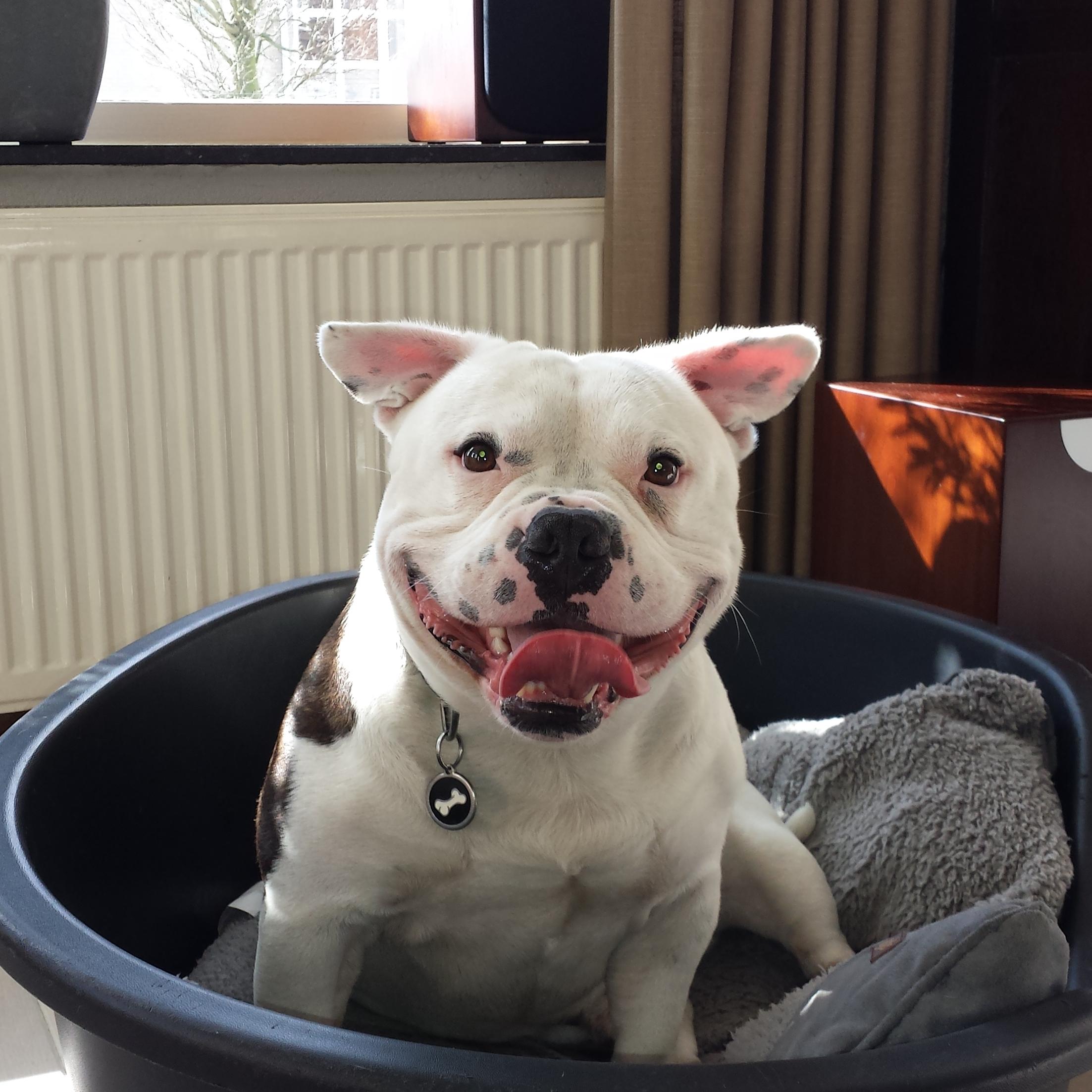 Lurch, Mixed Breed
Male, 9 years 3 months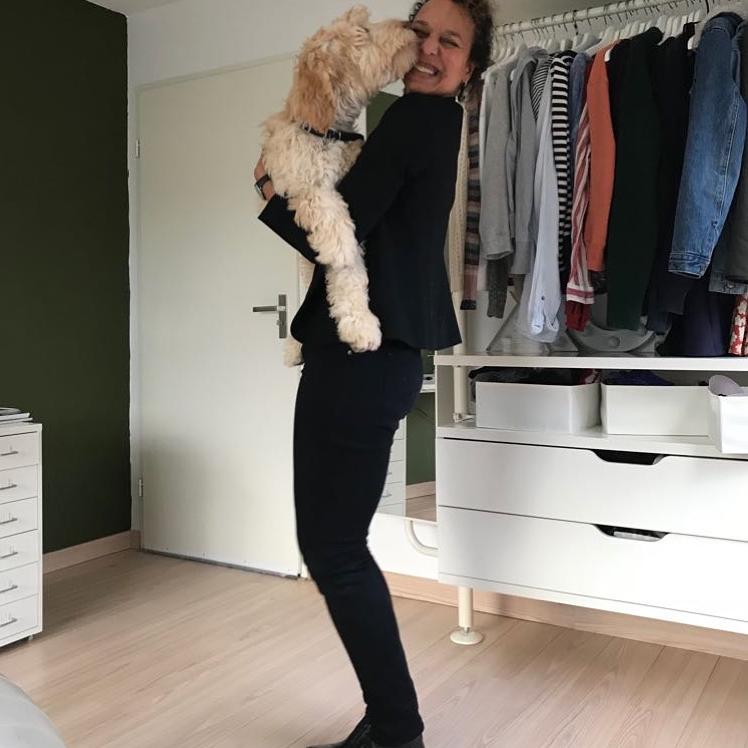 Saskia
Dog Boarding | 26-02-20
Lieve Sylvia, Het was weer fantastisch!!! Teuntje heeft zich zoals gewoon, enorm thuis gevoeld. En ik was daardoor ontspannen op vakantie. Bedankt! Tot gauw Saskia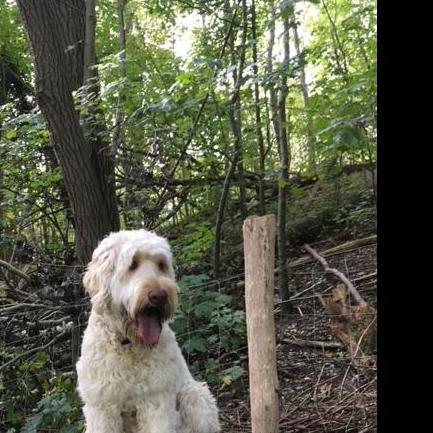 Teuntje, Standard Labradoodle
Female, 2 years 11 months
Reny
Doggy Day Care | 14-02-20
Voor mijn hondje de eerste keer . Maar Silvia weet haar prima op haar gemak te stellen . Ook de communicatie verloopt erg fijn ,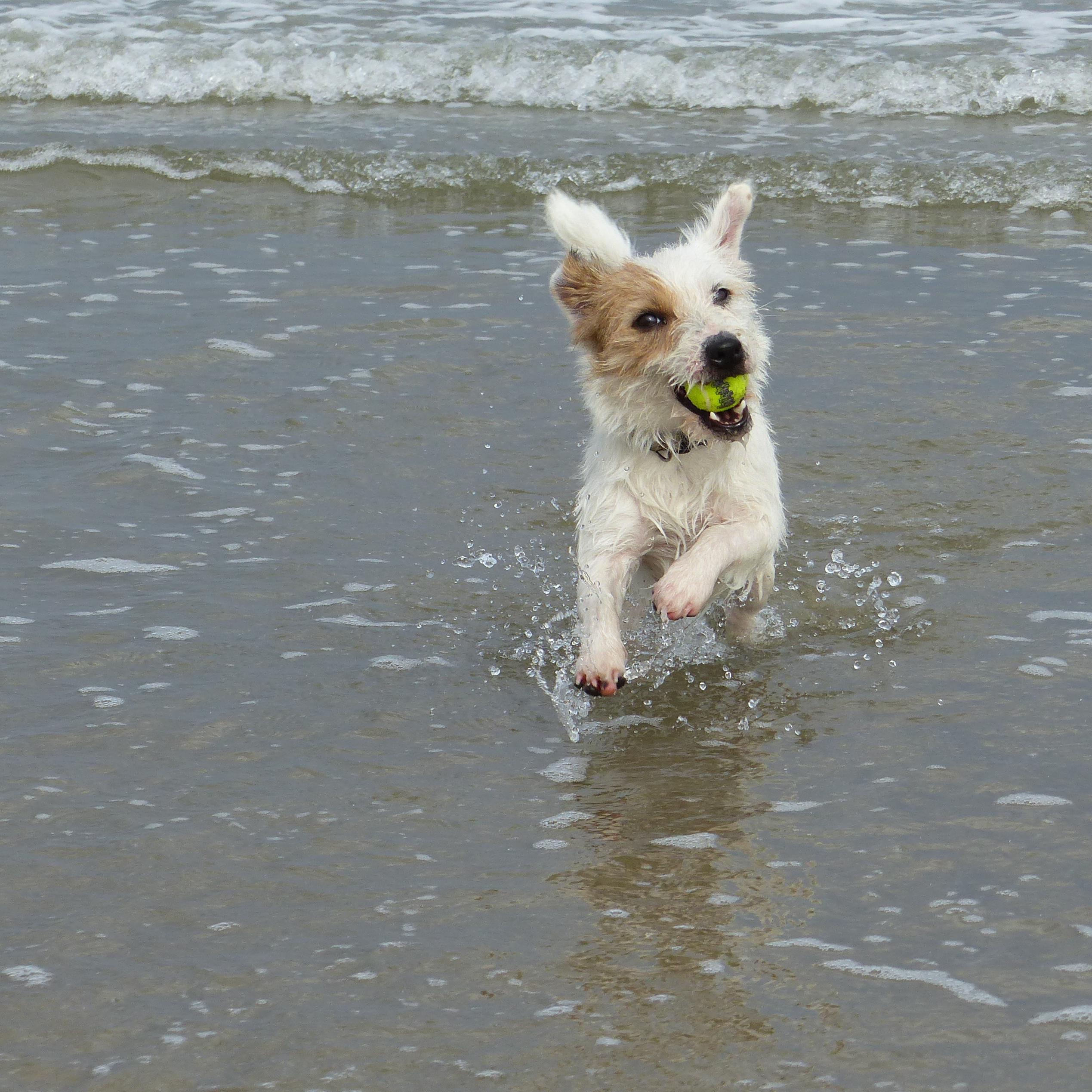 naam hond Thara , Jack Russell Terrier
Female, 4 years 5 months
Eric
Doggy Day Care | 10-02-20
Sem, Golden Retriever
Male, 4 years 6 months
About me
Hondenparadijs in het duin
In het Heemskerkse duin bieden wij het gehele jaar rond opvang aan een kleine groep honden in huiselijke kring.

Wij doen er alles aan om te zorgen dat honden zich bij ons geborgen en op hun gemak voelen. Dat betekent dat we goed letten op de samenstelling van een groep. Gezien ons huidige bestand hebben we tijdelijk geen ruimte voor reutjes, of honden met een 'handleiding'. Dit spijt ons uiteraard zeer. Mocht u uw hond bij ons op een wachtlijst willen plaatsen dan is dit mogelijk na een kennismaking.

Tijdens schoolvakanties is het snel vol bij ons. Omdat baasjes op ons rekenen en we het erg leuk vinden om honden terug te zien geven we voorrang aan honden die al langer bij ons komen. Op het moment is er zelden plek voor nieuwe honden in deze periodes. Mocht u uw hond bij ons op een wachtlijst willen laten plaatsen dan kan dit na een kennismaking.

Het terrein van 3000m2 zullen de honden delen met ons, onze hond, paarden, kippen en stalkat. Sinds kort ontvangen wij tevens gasten in onze B&B. Op www.debonaparte.nl hebben we een blog met oa verhalen over de honden die bij ons komen.
De honden verblijven in en rondom ons huis. Zij zijn dmv hekken gescheiden van de andere dieren en onze gasten. Honden die graag de wereld buiten de tuin ontdekken door springen, klimmen, of graven kunnen wij geen opvang bieden.

Bij interesse kunt tijdens een kennismaking zien of onze locatie geschikt is voor uw hond. Wij bespreken dan uw wensen, uw hond en we weten of onze honden elkaar aardig vinden. Na de kennismaking plannen we altijd een proefperiode van twee nachtjes/twee dagen. Houd er alstublieft rekening mee dat er wat tijd overheen kan gaan, want dit doen we tijdens een rustige periode. Voor een nieuwe hond zijn er immers al indrukken genoeg, ook nog eens in een bestaande roedel functioneren zou te veel zijn.

Dagelijks zullen de honden uitgelaten worden in het duin. Naast de standaard inentingen en ontworming is een vlooien/tekenmiddel daarom essentieel.
In het begin houden wij uw hond aangelijnd. Na een tijdje gaan de honden los met ons mee. Als uw hond niet los kan hebben wij alleen in rustige periodes plek.

Bij logeren geeft u een bench, een vertrouwd kleedje, of mand mee. Tevens het vaste voer en eventueel snacks. Ook een favoriete speeltje kan mee, maar houd er rekening mee dat een andere hond het per ongeluk stuk kan maken.

Tot slot willen wij u er op wijzen dat door onze kleinschaligheid de honden een korte periode alleen moeten kunnen zijn.
Additional skills
Can administer oral medication
Has experience with difficult dogs
Sylvia looks after
Small (0-10 kg)

Medium (11-25 kg)

Large (26-45 kg)

X-large (> 45 kg)
Additional preferences
Will care for adult dogs (1-8 years)
Will care for senior dogs (8+ years)
No males that are not neutered
No females that are not spayed
No females that are on heat
Breeds Sylvia has experience with:
Jack Russell Terrier · Mixed Breed · Labrador Retriever · Appenzeller Sennenhund · Beagle · Belgian Shepherd · Bernese Mountain Dog · Border Collie · Bouvier Des Flandres · Boxer · Cairn Terrier · Dobermann · English Bulldog · Flat Coated Retriever · French Bulldog · Stabyhoun · Large Goldendoodle · Golden Retriever · Large Poodle · Greater Swiss Mountain Dog · Dutch Smoushond · Hovawart · King Poodle · Standard Labradoodle · Medium Labradoodle · Miniature Labradoodle · Portuguese Water Dog · Rhodesian Ridgeback · Rottweiler · Schapendoes · Dachshund · Weimaraner
Breeds Sylvia doesn't look after:
Akita Inu · American Bulldog · American Staffordshire Terrier · Anatolian Shepherd · Dogo Argentino · Bandog · Boerboel · Bullmastiff · Bull Terrier · Cane Corso · Perro De Presa Canario · Fila Brasileiro · Caucasian Shepherd Dog · Rottweiler · Staffordshire Bull Terrier · Tosa · South Russian Ovcharka
Sylvia on Petbnb
Calendar updated:
1 week ago
Response time:
within a few hours
Sylvia's home
Sylvia's dog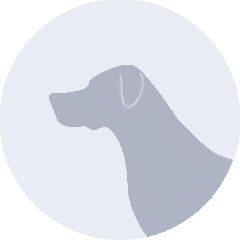 Sammert
Standard Labradoodle, Female
9 years 4 months
When your dog stays in Sylvia's home
Dogs not allowed on furniture
Potty breaks every 2 - 4 hours
Map